4 percent D.A. Hike news report

Friday's meeting of the Central Cabinet has taken a number of major decisions. According to CNBC housing sources, Yes Bank's restructuring plan has been approved through the time of crisis. In addition, coronavirus damage to the economy is also discussed. Big news has come in for Central Government Employees and Pensioners. The government has approved increasing the Dearness Allowances by 4 percent.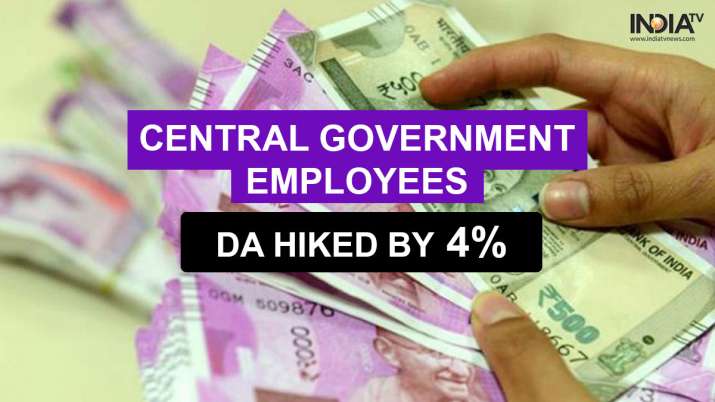 Inflation allowance increased by 4%: Cabinet meeting has decided to increase inflation allowance, giving great relief to central employees and pensioners.
According to information obtained from sources, the meeting has increased the allowance of 4 percent of the central government employees and pensioners. In a written reply to the Rajya Sabha last week, Union Minister of State for Finance Anurag Thakur informed that with the salary of March, central employees and pensioners will get inflation allowance.
>> Inflation allowances are rupees that are given to government employees in the country to improve living standards India, Pakistan and Bangladesh are the only countries in the world whose government employees are given allowance. >> This money is given so that even with the increase in inflation, the level of employee living will not suffer due to rupees. The money is given to government employees, public sector employees and pensioners.
5 countries in the world where the most expensive is sold at petrol
>> It started during World War II. The soldiers were paid extra in addition to pay for food and other facilities. These rupees were then called food inflation allowances or dear food allowances. As salaries increased, so did the allowance. >> In India, Mumbai's textile industry started with the first inflation allowance in 1972. Thereafter, the central government started giving inflation allowance to all government employees, so that rising inflation did not affect the government employees. It was enacted in 1972, giving the government employees an allowance under the All India Service Act 1951.
IMPORTANT LINK::::